New
Premiere Composer
A free plug-in for Adobe Premiere Pro used by more than 400 000 editors.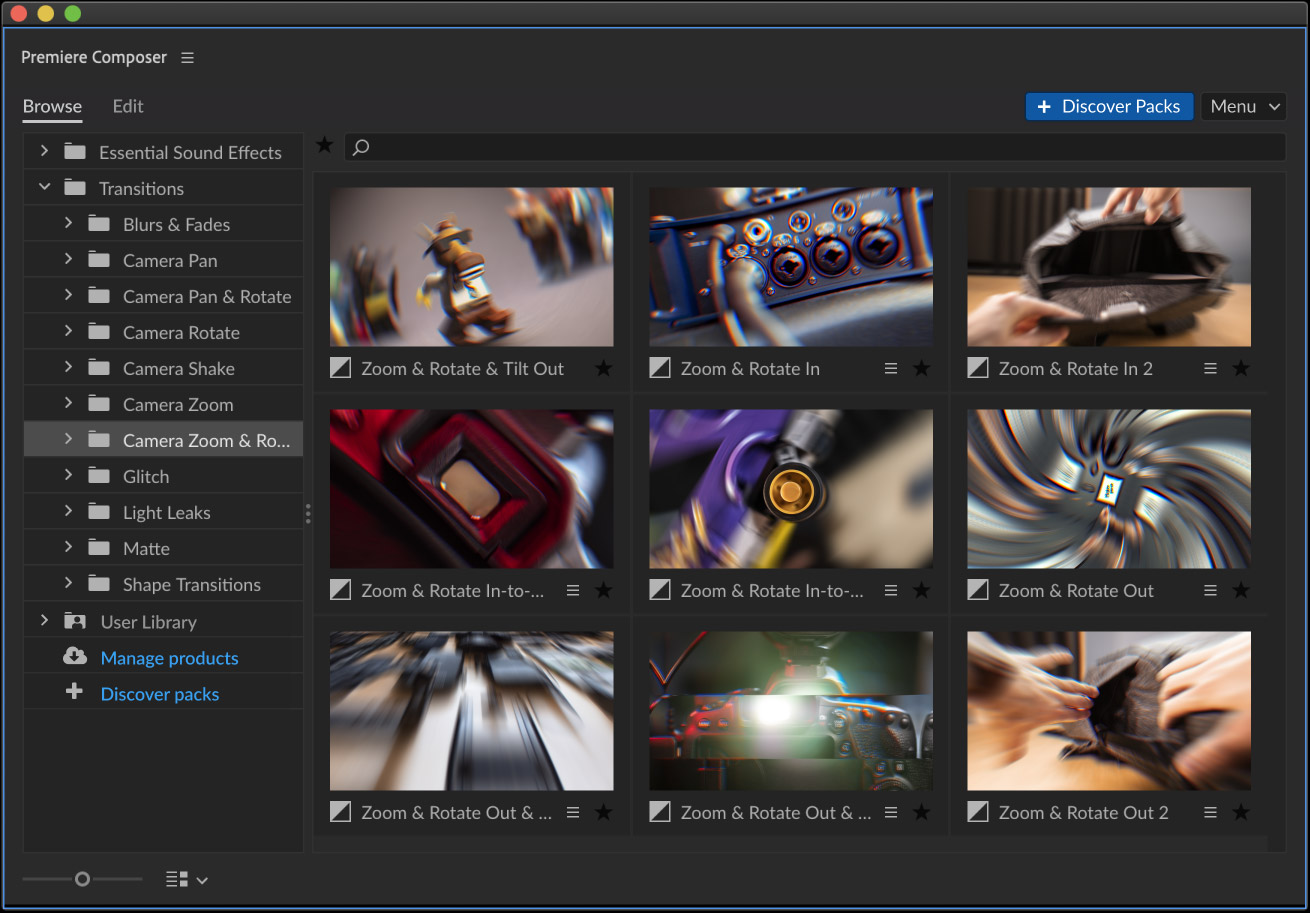 What's Inside
Pre-packed with the most useful tools.
Transitions
Pan, zoom, spin... The key essentials
Textboxes
Auto-scaling and fully customisable.
Text Presets
Using these feels like cheating.
Sound Effects
Some of the basic building blocks.
Recommended Packs
Extend your productivity with additional packs.
Compatibility
It's a plug-in for Adobe Premiere Pro.
Adobe Premiere Pro CC 2022 or newer.
The plugin also works with the new M1/M2 based Macs.
More coming soon!
Features, products, updates. Subscribe if you don't want to miss out. No spam, we promise!
Newsletter
Get occasional emails about tips, new products, updates or offers.
No spam, we promise!
By subscribing you agree to your email being stored and used to receive the emails in accordance to our Privacy Policy.